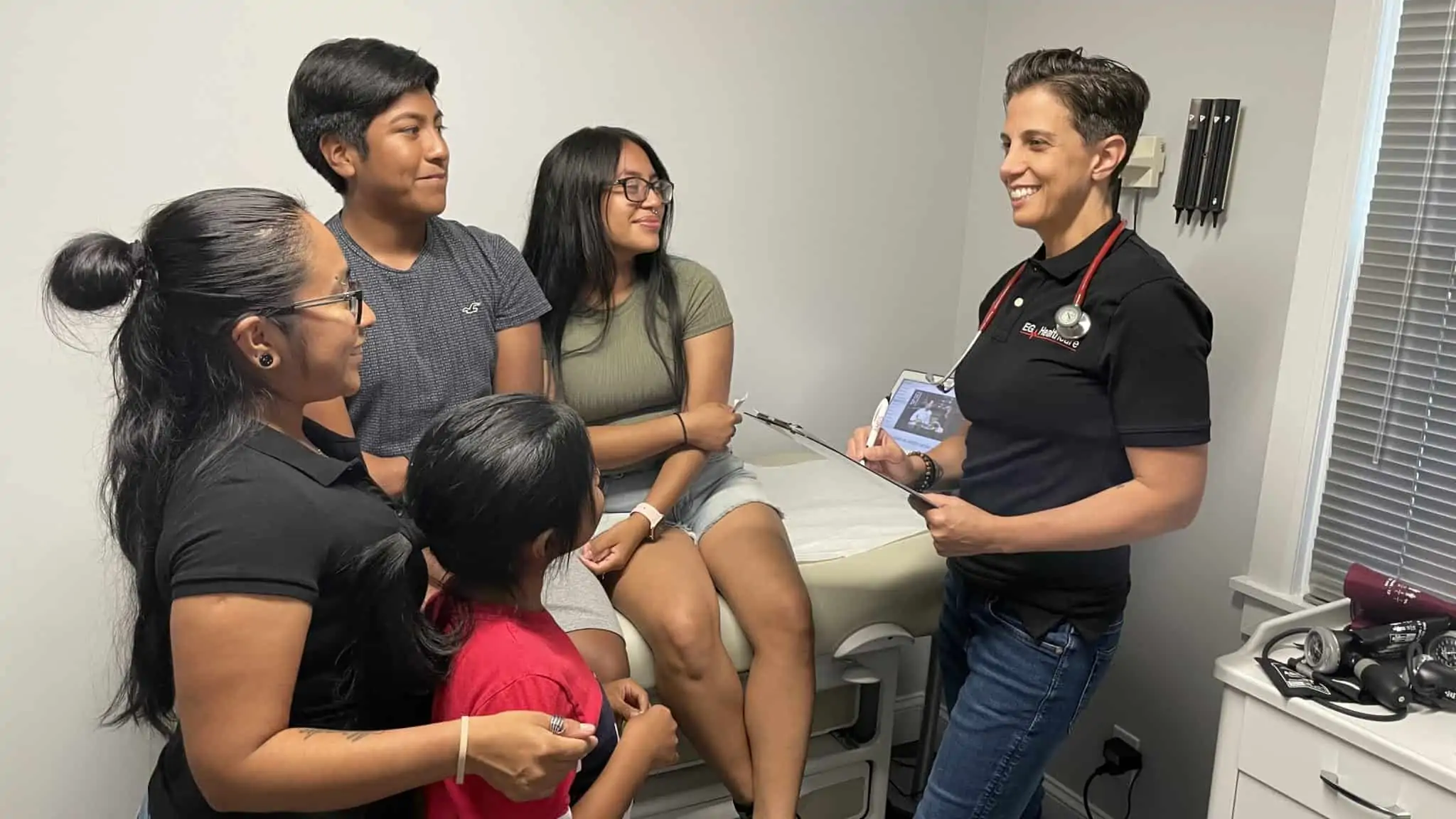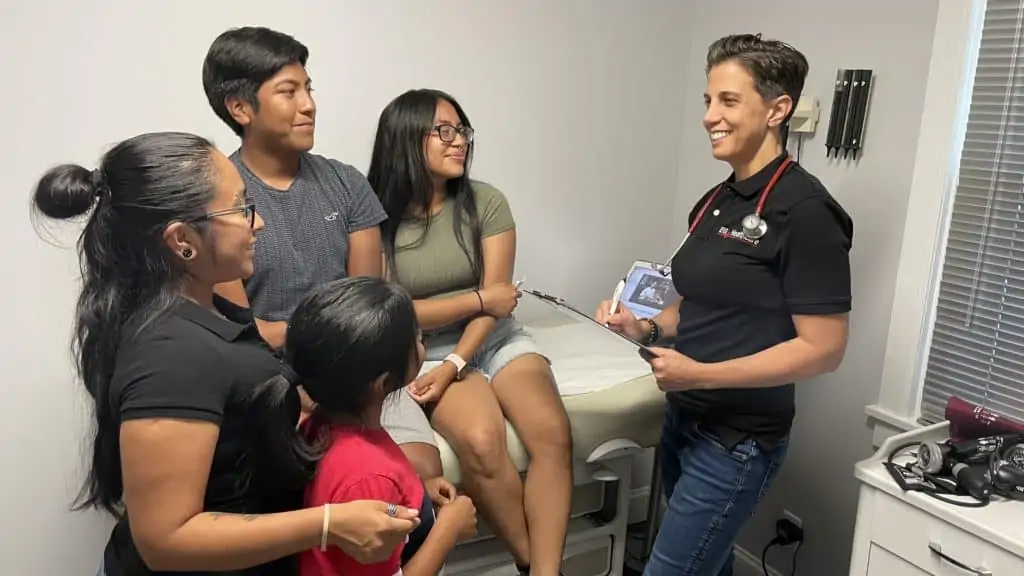 Are you tired of feeling like just another 'case' in the healthcare system's conveyor belt? Say goodbye to rushed visits and hello to a patient-centric model designed with you at its heart. Welcome to the healthcare renaissance led by EG Healthcare. EG Healthcare, a leader in transforming comprehensive primary care services, provides patients with not just a band-aid solution but a holistic approach to their healthcare journey. We believe in treating the 'whole' person and not just the illness. This might sound like a revolutionary idea in today's fast-paced world. But it's merely a return to the roots of medicine.
With EG Healthcare, you don't just get a primary care service but a comprehensive healthcare partner. In this article, we will delve into the seven essential services offered by EG Healthcare that stand as pillars of their remarkable approach.
Our services have been tailored to focus on long-term well-being, proactive prevention, and continuous support. Stay with us as we illuminate each service's intricacies and explain what makes EG Healthcare's services genuinely comprehensive.
What Is Comprehensive Primary Care
Primary care refers to the healthcare services you get first, or primarily, when you have a health concern or to maintain your well-being.
You can think of it as your go-to for general health needs. If we use a car metaphor, primary care is the regular maintenance and checks you do to make sure everything is in tip-top shape. Your PCP (primary care provider) is essentially the mechanic specializing in all areas of the car, not just part of it.
In essence, comprehensive primary care means your PCP is ready and equipped to provide a wide variety of services necessary for your health. It's not just about treating you when you're sick. It's about supporting your health journey to keep the disease away.
Essential Services Offered by EG Healthcare
So, you might be wondering, what exactly does EG Healthcare bring to the table? EG Healthcare offers a range of essential services designed to keep you and your family in great shape. So, let's jump right in and see what EG Healthcare has in store for you!
Adult and Children's Health
At EG Healthcare, we understand that taking care of yourself and your loved ones is super important. That's why we're committed to offering top-notch primary care services for both adults and children, giving you the best healthcare experience possible. You can trust that we'll listen to your concerns, provide timely appointments, and make sure you feel valued every step of the way. So, let's dive into some of the fantastic services our Medical Care Office in Staten Island has to offer.
Comprehensive Physical Exams
Nothing beats a good ol' check-up to keep you in tip-top shape. We offer comprehensive physical exams for adults and children alike, covering all the bases to make sure you're healthy and thriving.
Preventive Care
An ounce of prevention is worth a pound of cure, right? We're big on providing preventive care and guidance to help you and your kiddos stay healthy and avoid common health issues that can pop up throughout life.
Immunizations
Got shots? We make sure you're up-to-date on all the necessary immunizations for both adults and children, ensuring you're protected from various illnesses.
Pre-employment, DOT
In the job world, you usually get one shot to prove you're the right fit. EG Healthcare is here to ensure you're more than just fit on paper — you're also physically fit to perform your chosen role.
You see, EG Healthcare isn't just about making patients feel heard or understood and ensuring timely appointments with the respect each individual deserves.
One way we do this is through our pre-employment and Department of Transportation (DOT) medical examinations. This essential service is vital in prepping you for your career path, whether driving semi-trucks nationwide or operating heavy-duty machinery at a bustling construction site.
Our comprehensive primary care, tailored to your unique self, extends into this area of healthcare, too. Here's how it works:
Pre-employment screening
A pre-employment check is performed to ensure that you are physically capable of carrying out the responsibilities your job might demand. Think of it as a test drive for your health; it's beneficial for you and your (potential) employer!
DOT Exams
Do you need to apply for a commercial driver's license or maybe renew an existing one? EG Healthcare can help with that, too. We offer Department of Transportation mandatory medical exams that comply with federal law.
Well Visits and Checkups
We all know that prevention is better than cure, right? At EG Healthcare, we believe that regular well visits and checkups are a key part of maintaining your overall health and well-being. These visits are all about you – ensuring your health is in tip-top shape and addressing any concerns before they become major issues.
We understand that your time is precious, which is why our friendly, caring staff strives to provide prompt appointments and respect your schedule. During your visit, you'll be heard and understood, making sure you are comfortable every step of the way!
You're not just another number here. Every appointment starts with a comprehensive evaluation to check how you're doing, both physically and mentally. If you've got a medical history, we go over it like a detective in an old film noir. We keep a sharp eye out for risk factors that could impact your health in the future.
And let's not forget vaccinations tailored to your age, medical history, and risk factors. We're here to teach and assist in disease prevention through education and lifestyle recommendations too.
Sick Visits
We've all been there – we wake up feeling under the weather, and we need to see a doctor as soon as possible. At EG Healthcare, we understand how important it is for you to receive timely medical care when you're feeling ill. Our compassionate team of healthcare professionals aims to make your sick visits as comfortable and efficient as possible.
You can say goodbye to the days of waiting for available appointments and not being heard by your healthcare provider. At EG Healthcare, we put you and your well-being first. We listen to your concerns and are committed to giving you the personalized care you deserve. There's no reason for you or your loved ones to suffer any longer than necessary – we're here to help you feel better faster.
House Calls for Seniors
You know, sometimes getting a medical appointment isn't as easy as it sounds, especially for our senior citizens. Between arranging transportation and dealing with the hustle and bustle of a medical office, it can become a bit of a mission. Fortunately, we've got you covered!
EG Healthcare deeply understands these challenges and conveniently includes House Calls for Seniors as part of our comprehensive primary care services. This isn't only about providing health services. It's about making sure each service is as unique as you and treating you with the kindness you deserve.
Imagine the ease of having a medical professional come over to your home, providing excellent care and treatment, without the need for you to even step out of your comfortable living room. Sounds good, right? Not only does this save time, but it also ensures you have a personalized and relaxed healthcare experience, suiting your own pace and convenience.
Diabetes & Endocrinology
Do you find managing diabetes or endocrine system disorders difficult and confusing? At EG Healthcare, we've got your back. We offer exceptional Diabetes & Endocrinology services to simplify this journey for you.
Juggling appointments and treatments with your daily life can be overwhelming. That's why EG Healthcare is here, offering care as unique as you are, with all the kindness you deserve.
You're one-of-a-kind, and so is your health condition. With us, you'll receive personalized care customized to fit your needs. Our primary goal is not simply treating symptoms but actually understanding the person behind them. We're all about getting to the bottom of the issue. We listen to your health story, ask questions, and ensure we fully understand your situation before coming up with a suitable treatment plan.
Chronic Care Management For Diseases
At EG Healthcare, we take comprehensive primary care very seriously, and part of that includes our excellent chronic care management services. Our aim? It's simple. We want to help our patients not merely survive but thrive despite their conditions.
Our gifted healthcare team works hand-in-hand with patients to develop personalized care plans. And what is a care plan, you ask? It's like a roadmap that charts each patient's unique path to better health. It includes things like medications, diet recommendations, and lifestyle modifications and is tailored to the patient's individual needs.
What makes our approach stand out is our focus on continuity of care. This means we're with you every step of your journey to wellness. From the initial diagnosis to regular check-ups and adjustments in treatments, our compassionate professionals remain at your side.
In Good Hands with EG Healthcare
In today's bustling world, finding a healthcare provider that feels like home can be daunting. But we have good news! With us, you're always in good hands, ensuring you of a healthcare solution that's been tailored fit to meet your needs.
Our mission? It's simple. We're hell-bent on guiding you on your unique path to health, providing you with the care and resources needed to enjoy a happy, healthy life.
Don't just take our word for it, though. Come experience it for yourself. Because health isn't just about the absence of illness, it's about living well too!