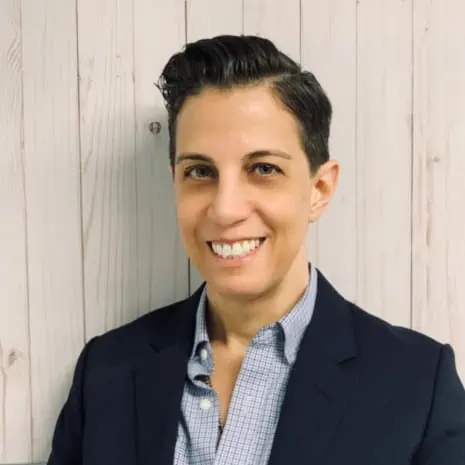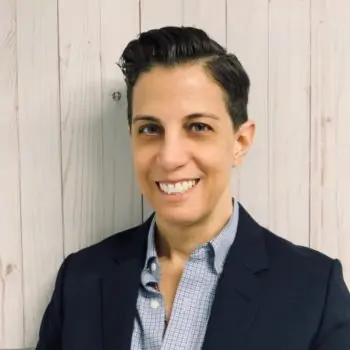 Efrat LaMandre is a Family Nurse Practitioner that owns and operates her own Family Medical practice, EG Healthcare.  The practice also prides itself in being LGBTQ friendly and collaborates with a practitioner that providers transgender health care. She is the first Nurse Practitioner in Staten Island to own a medical practice autonomously.
In addition to her practice, Efrat is also part of the Clinical Faculty at Wagner College. She lectures on several topics including Healthcare Finance and Policy. She also coordinates the physical clearance status for all the undergraduate and graduate nursing students of the college.
Recently, the College of Staten Island Athletic Department also asked her to be on their medical team. Her practice now serves as the primary care provider for the athletes of the school.
As part of her community service, Efrat serves on the Staten Island University Hospital Foundation Board of Trustees. The mission of the foundation is to achieve philanthropic relationships for support and endowment. The foundation is part of the overall effort to provide the highest quality care, services, and state-of-the-art equipment. It helps improve the hospital's healthcare and better serve the patients and their families throughout our community,
She also holds the position of President of the Nurse Practitioner Association, Region 6. In this capacity, she coordinates monthly educational meetings for Nurse Practitioners in the five boroughs. These meetings provide a forum for Nurse Practitioners to network, learn, and promote higher standards of healthcare delivery. Additionally, she raises awareness and financial support through collaborations with various sponsors.
When she is off duty, Efrat spends time with her wife Gina LaMandre, who is a Professor at Monmouth University. Together they raise three children and three cats. In addition, to helping humans, they spend their time and resources helping animal rescues.
Reviews for Efrat LaMandre