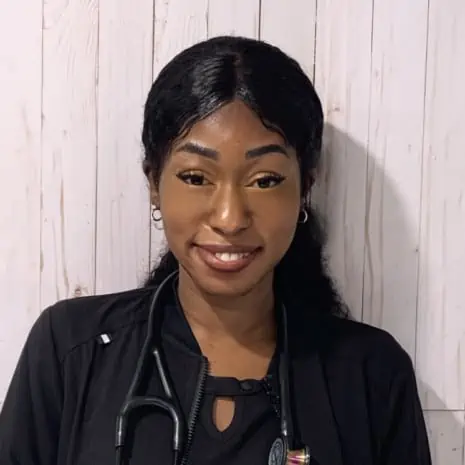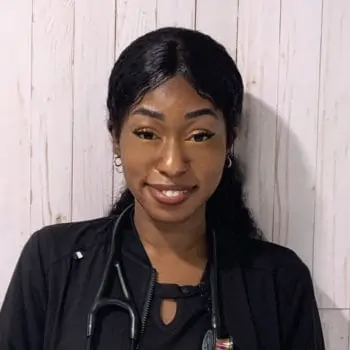 Diana Macaulay provides care with great attention and compassion and is board certified as a Family Nurse Practitioner. She has over 14 years of Nursing experience. She first pursued her nursing career at the tender age of 18 by completing her Licensed Practical Nurse certification in high school and immediately she knew she had chosen the right career path. To build upon her capabilities to help others, she then pursued her Associate degree in Applied Science in Nursing and shortly after, completed her Bachelor of Science Degree in Nursing at College of Staten Island. She subsequently continued and obtained her Master in Science Degree in Family Nurse Practitioner at Wagner College, where she obtained one of the highest GPA in her class. She was also fortunate to participate in a study abroad program to Haiti while in school. After witnessing the health disparities in Haiti, her passion to partake in global health initiatives was ignited. Going on this medical mission trip had increased her awareness of the inequity in quality healthcare in the United States and Globally. It urged her to seek more knowledge to improve Global health and ways to further enhance the health of the communities she serves in providing the highest quality clinical care. For this reason, she is completing her Doctorate of Nursing Practice Degree (May, 2021). Diana yearns for more knowledge to better care for patients of all diverse backgrounds. She is invigorated by the sense that she can make a positive change in the lives of the patients she cares for. She is uncompromising in her dedication to the well-being of her patients and works with each of them to find the best ways to improve lifelong health.
Diana's experiences include geriatric care in both a sub-acute and long-term facility, medical-surgical experience in an acute care setting, cardiac/telemetry unit, Level 1 trauma emergency department, pediatrics, neurology, pulmonology, home care, Women's Health and Critical care experience as a Nurse Practitioner in a hospital setting. Diana works as Nurse Practitioner at EG Healthcare and at Staten Island University Hospital. She is also an active member of various organizations, including the American Association of Nurse Practitioners (AANP), Sigma Theta Tau International Honor Society of Nursing, Mu Upsilon Chapter, and The Nurse Practitioner Association (NPA) New York State.
She can treat an array of patients as well as the complexity of care that many patients require. Her experiences include coordinating care with other health care professionals as well as assessing, diagnosing, planning, implementing and evaluating patients by using evidence-based practice. She sees patients at EG Healthcare for a variety of reasons, such as general well-visits, respiratory infections, headaches, Asthma/COPD, hypertension, back pain, gastrointestinal issues, diabetes, thyroid problems, urinary tract infections, and much more. She welcomes patients of all ages, from toddlers to seniors.
She feels great solace in the fact that she can help patients get their health back on track by advocating health promotion, disease prevention, and treating the patient as a whole person. Diana is skilled in diagnosing and treating medical conditions, ordering and interpreting appropriate tests, prescribing medications when needed, teaching and counseling patients.
Diana's strengths consist of good communication and collaboration skills. Others view her as pleasant and friendly while interacting in a positive and creative manner when working with patients. She quickly builds rapport with patients and advocates for patients to take control of their health by making informed decisions about their health care. She exhibits her passion for nursing in the care and precision she takes with her patients.
When Diana is not working, she enjoys her time with her two beautiful kids, volunteering in community outreach programs, and participating in medical mission trips.
Reviews for Diana Macaulay